Description
Offer this gift set around lavender, composed of a woven tea towel in 100% organic cotton, a lavender soap and a bag of lavender and lavandin flowers. A soap designed in our soap factory in Chatelard 1802. The woven tea towel features a lavender sprig pattern, to bring a flowery touch to the kitchen.
How to use
Place your Lavender and Lavandin sachet in your cupboards, it will keep moths away and scent freshly washed clothes.
Soaps can be used for hand, body and face hygiene on a daily basis.
The tea towel is perfect for the kitchen. Wash it once before use, machine wash at 30°C, chlorine forbidden, ironing on a very hot iron (20°C), dry cleaning forbidden. 
Ingredients
Sachet: Lavender & Lavandin Flowers 
Soap : Sodium olivate, Sodium cocoate, Sodium stearate, Aqua, Parfum, Prunus amygdalus dulcis oil, Glycerin, Sodium chloride, Tetrasodium glutamate diacetate, Linalool, Sodium laureth sulfate, O-phenylphenol, CI 51319
Kitchen Linen: 100% Organic Cotton, dimensions 68 x 49 cm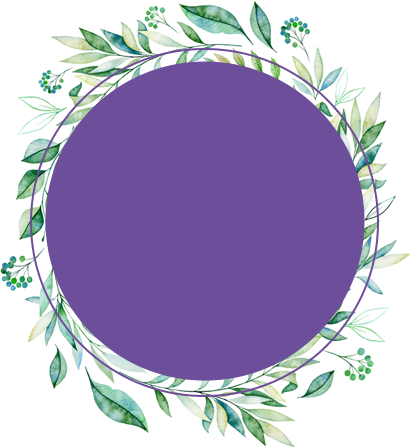 Lavender and Lavandin
are at the heart of this set
Made in Provence.
The tea towel is made of 100% organic cotton, 
Half-Panama quality, 
Anti-shrinkage treated.
You must be logged to add to your lists
Login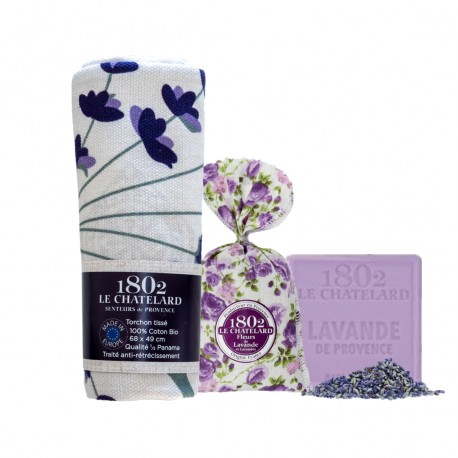 SET OF 1 Sachet 18 g Lavender & Lavandin+1 a kitchen linen Tissé + 1 SOAP 100 g Lavender